And here they are -yey for chicks!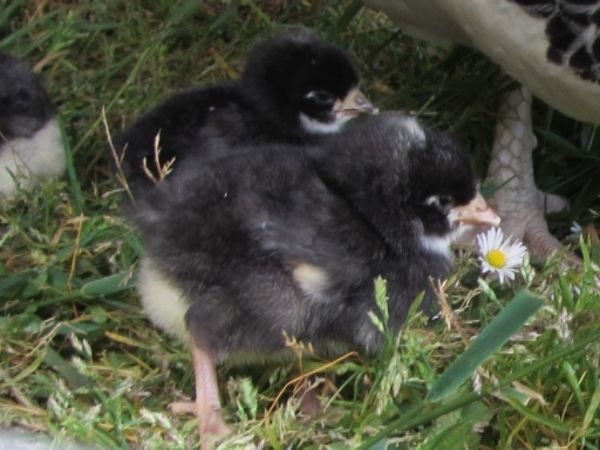 So, nhb, I just spent ages trying to get decent shots of the headspots through bars while the chicks ran around like little energiser bunnies - I totally failed!! But these were the best shots (none of which can you see all the chick's heads, and I totally lost track of who was who!). From looking at the chicks yesterday I think that 2 have much more defined headspots, 3 have fuzzy and small headspots, and the final one is kind of in between. So which way round is it - are boys the more defined headspots?
I'll try and get some better pics later....