My Wyandottes are nearly 7 weeks old and I am still unsure of what sex a few of them are so if you fancy looking at some pictures and putting in your two cents then it would be much appreciated!!
What I've worked out so far is that.....
Both the blue laced reds are girls: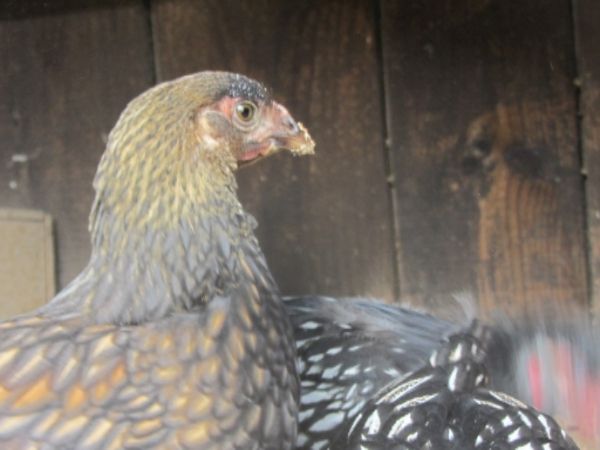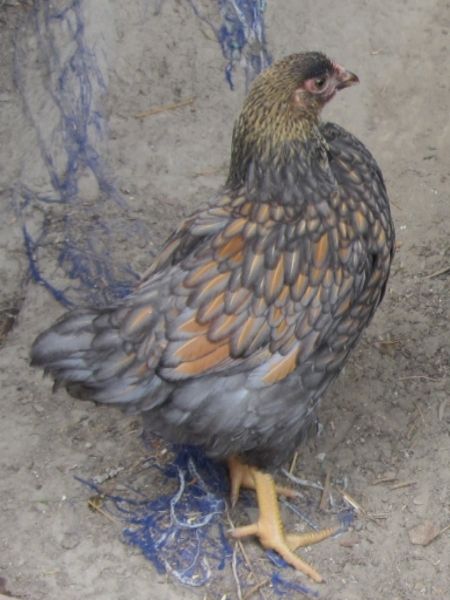 I didn't get a great photo of this one, but I am going for boy:
Silver laced on the left is a girl, silver laced with single comb is a boy (and he still has chick-fluff!!

):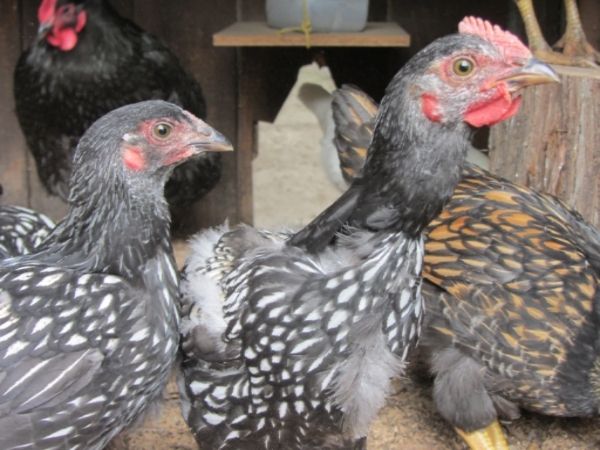 So I have 3 definite girls (2 blue laced reds and one silver laced - yey!) and 2 definite boys (both silver laced). And here is where I get more unsure:
Here's the silver laced girl again (on the left) with the final silver laced who is in the '?' bracket - I thought it was a boy for ages, but his redness and wattle size seem to be falling behind the other two silver laced boys, so is he just a slow developer, or a possible girl..?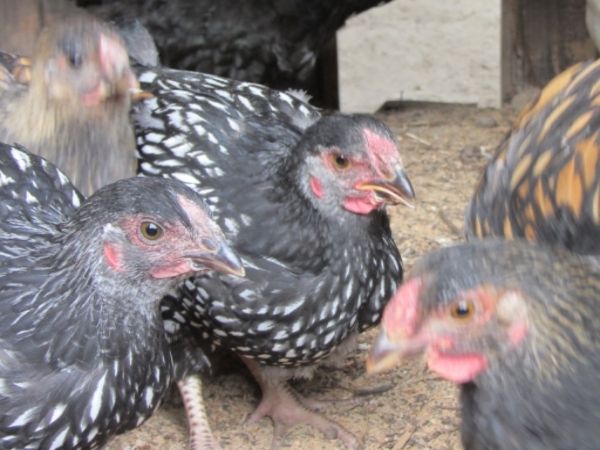 And now we come to the two gold laced, who have had me back and forth with guessing - basically they could be anything depending on who I compare them with! That's one of them on the right in the last pic above, and they're both also in the pic below. They have the same amount of development wattle and redness-wise as the silver laced that I'm unsure about, so again, I thought they were boys for a while, but now I'm not so sure. For both of the gold laced the redness and wattle size is less than the two definite silver laced boys so that leans to girl, but then if I compare them with the two blue laced girls I'd definitely say they were boys. Help!!
Geeze these rose combs are keeping me on my toes - single combs only for me from now on!!