OK team, I recently had 2 chickens die within a 10 day period - both large silver pencilled wyandottes from the same brood, 11 months old.
Both had a purple comb when found dead, so I am thinking something heart or circulation related. Didn't notice any symptoms in the first one, just found her under the perch. The second was in a broody coop with her chicks at the time, and the afternoon before she died I noticed she was a bit hunched and fluffed up, and her comb was a bit discoloured, but she happily stood up when I threw in some food, so I didn't think much of it until I found her dead the next morning.
I attempted a necropsy on the second, but it quickly became clear to me that I didn't really know what I was looking at, or what was normal for a chickens insides (note to self, pay more attention when processing roos!) So here are a few pictures I took, please yell out if anything looks abnormal/like a possible cause of death. I would obviously like to know if it is something infectious so I can act before any more drop.
Heart and liver: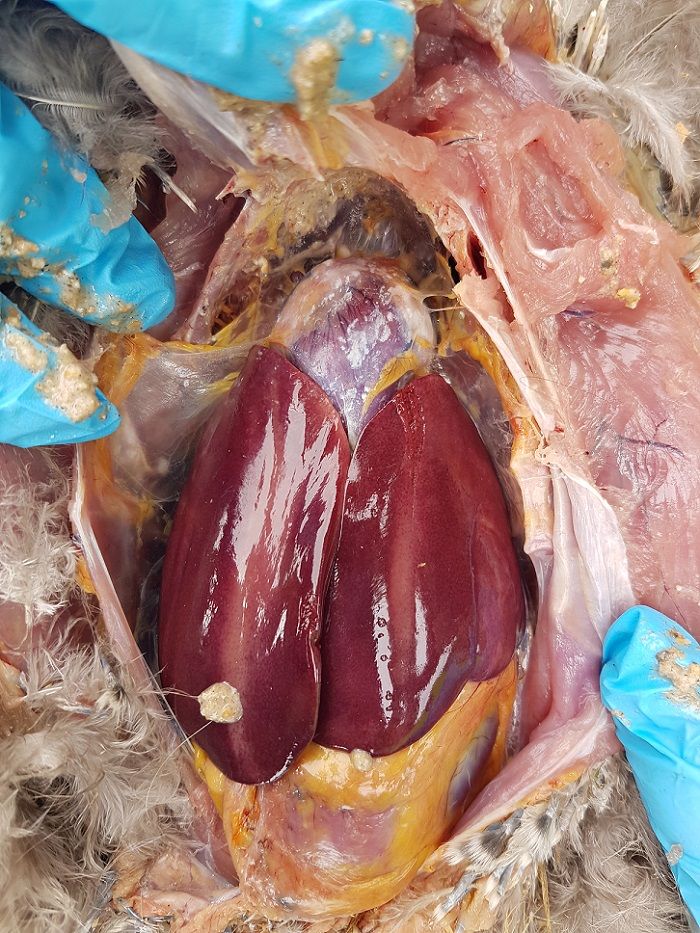 Close up of heart (ignore the gunk on the outside - I accidentally cut her crop which resulted in half-digested food everywhere):
This one isn't all that clear, but shows a clot of blood in the heart. There was a clot of blood in each ventricle when I cut the heart open, but I'm assuming that is just the blood that would have been in there when she died...? Never cut open a heart before....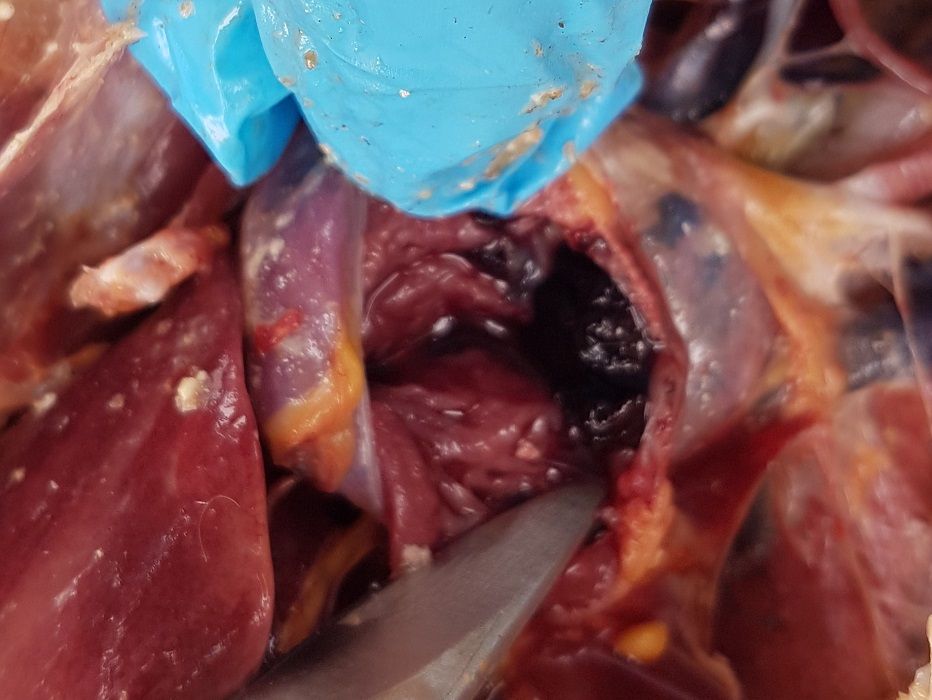 And I got to the back to look at the lungs, but not sure what they're meant to look like...