A few weeks ago I gave my 5 chickens some chicory that we had been growing in a shallow container and become quite root bound. They loved it and ate the whole thing including scratching out all the roots. A few days later I found worm like substances in the poo but when I thought about it I wondered whether it could have been the roots they had eaten coming through. Just in case I wormed them with Eprinex (9 days ago) and they've been dusted.
Of the 5 chooks, 3 are about 8 months old, 1 about 17 months and the oldest is unknown, she was handed into the SPCA a little over two years ago but guessing she was a young chicken at that point as she laid throught that first winter but took a good break last winter so probably coming up 3 years. She is the one that was sick over Christmas but came right. She stopped laying about 5 weeks ago and has been going through a moult. The other 4 lay daily.
One of the chooks, I think the older one, sleeps where she poos on the ladder and I am still finding this worm like substance in the poo when I go down in the morning. For the first time today there was also some blood. Elsie, the older one, is definitely less active then she was and less hungry for food but I seem to remember something similar when she was molting last year.
Attaching photos: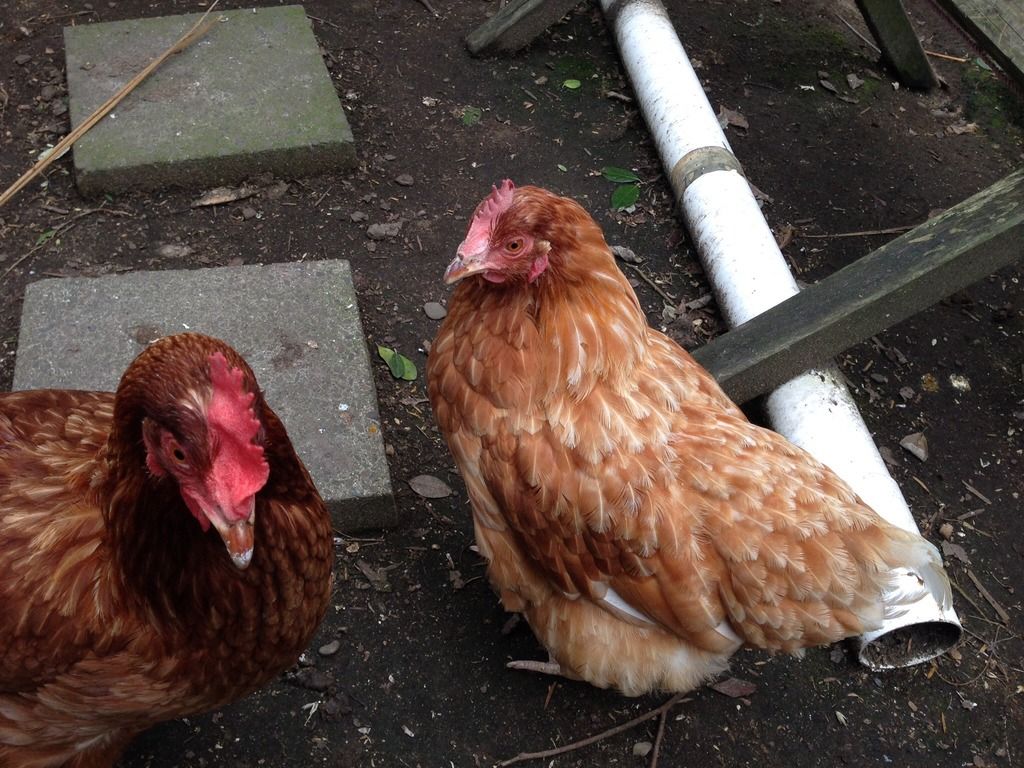 Elsie is the one on the right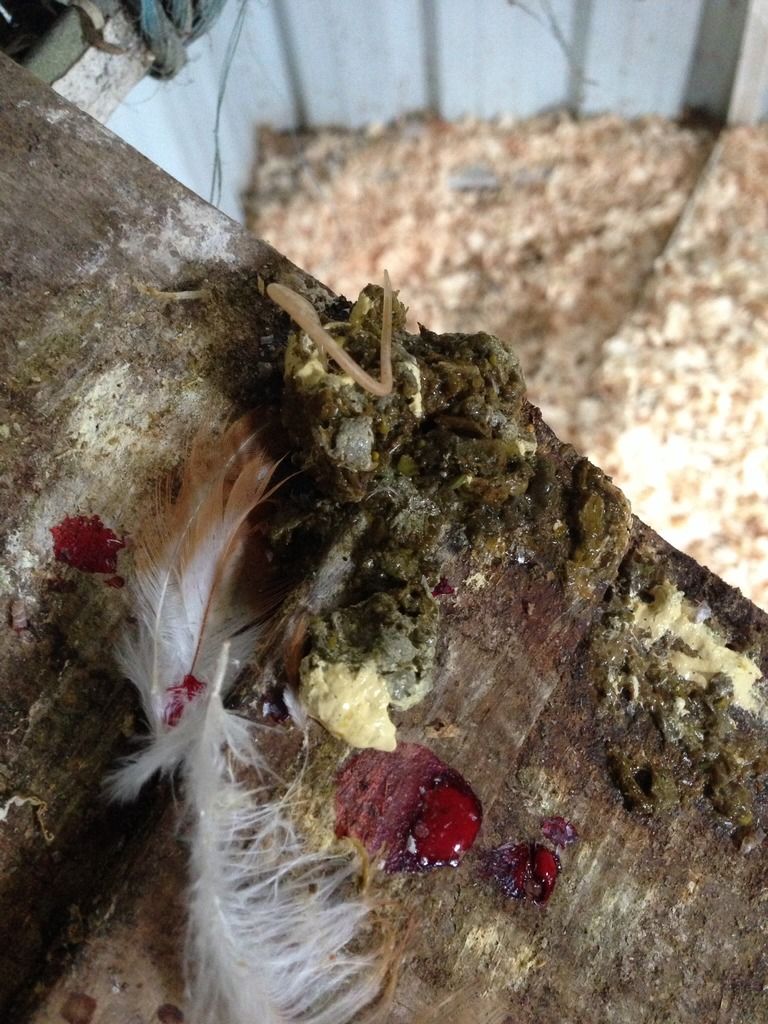 Poo photo - sorry not the prettiest
Another poo picture
Is there anything to worry about? Is there anything I should be doing? I've also got some Aviverm if it's worth giving them that too?
As usual, any advice great fully received