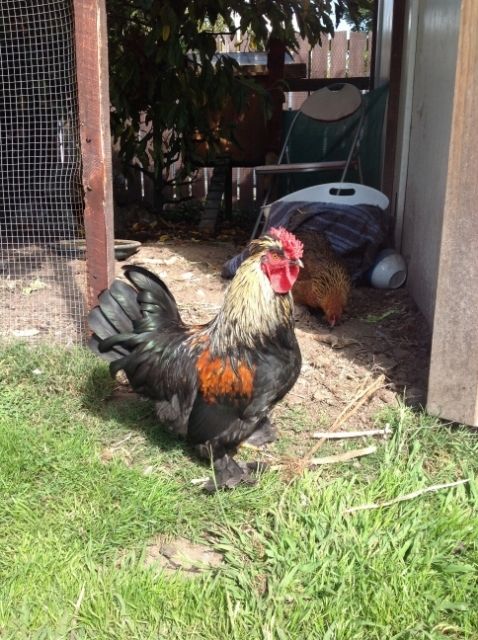 This is
Morris
.
He is the leader of the 3 who live in the outdoor run with him. I got him from a petshop here in Rotorua as a chick. He's a gorgeous fella but I have no idea what kind of chook he is! Any insight would be much appreciated.

This is a terrible photo of my sweet loving
Honey
.
She'd be horribly offended if she knew I'd put up a photo of her with mud all over her, but she had been in the vege garden again! She came at the same time as Morris, from a petshop in Rotorua.
This is
Cluckles
.
She is the only one I have a real idea about the background of. I picked her up when she was much smaller from a lady who told me she is a pure bred Pekin Bantam. I don't really know how definite that is, though.
I also have a wee lady named Persia, who I haven't snapped any photos of yet! She's also a bantam from the same place as Honey and Morris, but much younger.