in there there's
7 white leghorns
2 partridge silkies
10 turkeys (2 wild bronze babies, the rest are Royal Palm crossed with a Bronze)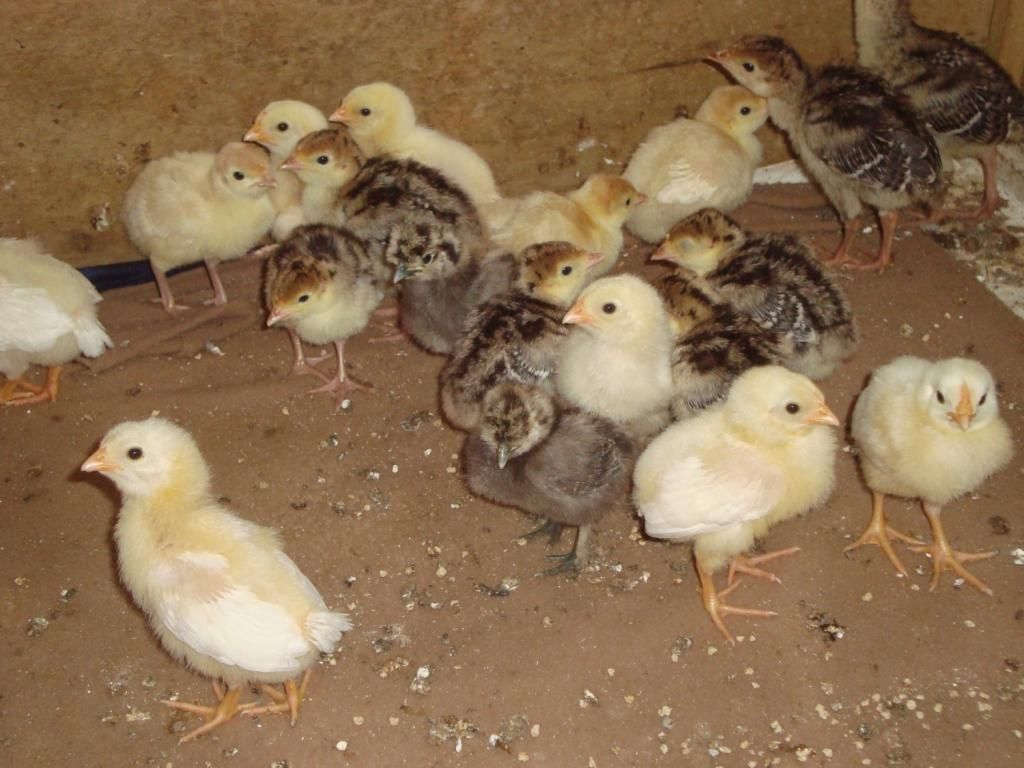 okay, slightly difficult because the photo seems to get chopped off, but I have to look closely to work out who's who, although all will become obvious over time
the two wild bronze turkeys - I was doing early morning spraying & came across what I thought was a dead turkey, till she very slowly stood up & stepped aside to reveal two babies - who, since Ma didn't move fast, decided to freeze, so I scooped them up & continued thistle spraying with them tucked inside my t-shirt. Mother turkey & two friends book booked around the paddock looking for them, making me feel guilty - but chances are she started with a lot more & lost them and a week later they're doing just fine in the brooder - pondering whether to raise them to a decent size and just releasing them?
the rest were planned, although rather surprised to get such yellow looking turkey babies from the first cross of a Royal Palm & bronze mother - but I suspect they'll darken
the Leghorns are from the egg producing lines - not fancy show stuff, just good honest layers (thanks for the contact Marina), so looking forward to them growing up!
and the Silkies, were ummm, just filling up the incubator!
There's 15 Hamburg babies in the brooder next door

and the big incubator is in the process of exploding eggs (or hatching anyway) right now!
I do not count my birds.... but I suspect I need to sell some!